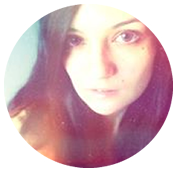 Katie Lloyd Williams
Katie Williams is a writer, journalist, consultant, and communications professional from Melbourne, Australia and based in the San Francisco Bay Area. She has worked as a news reporter for numerous gaming sites, and is particularly well known for her in-depth features highlighting the cultural impact and development of video games. She also has a keen interest in the areas of social media and marketing, innovative technologies, and fashion. She holds a Bachelor of Arts degree with a major in Games and Interactivity.
She has been writing professionally since 2010, with her work appearing in publications such as IGN, PC Gamer, Kotaku, The Escapist, GameSpy, PC PowerPlay, Hyper, Atomic, WarCry, Games.on.net, and Unwinnable. She is the 2015 Games & Technology Columnist for literary magazine Kill Your Darlings' blog Killings.
Katie has shared her video games expertise and commentary at several high-profile events in Australia. In 2013 she was Director of the Freeplay Independent Games Festival. She has been a speaker for the International Game Developers Association's Melbourne chapter, the Australian Human Rights Commission, the Melbourne Writers Festival, the Emerging Writers Festival, PAX Australia, and Freeplay. She has also been a judge for the Freeplay Awards of 2012 and the Global Game Jam in Melbourne in both 2012 and 2014. She will take part in two sessions in the Digital Writers' Festival this month.
She is a founding member and creative director of the experimental development studio Tiny Machine Collective, whose project Playwear explored the intersection of fashion, technology, and interactivity at the Melbourne Fashion Festival in 2014.